Testimonials
See what many satisfied clients have to say about working with The Kolb Team
The Kolb Team assisted us in purchasing a home in Ironwood. They displayed uncanny insight into the buying process by listening to what their clients were saying, and then following through with unparalleled dedication. They were always both extremely professional, yet were very easy to work with and a joy to work alongside.Their dedicated follow through and attention to detail made the process very smooth, and they were very knowledgeable when questions or problems developed.We were impressed with the teamwork that they shared, and we would not hesitate to use them again when we buy or sell real estate in the future. We are very comfortable in recommending "THE KOLB TEAM" to our friends and relatives, many, who like ourselves, have a real estate industry background.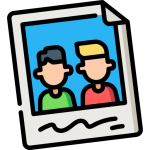 Sue and Wayne
See what Marc has to say about working with The Kolb Team in both buying and selling a home in Sun Lakes, AZ
See what George has to say about working with The Kolb Team when buying his Sun Lakes Arizona home.
When you partner with someone to provide a service expectations are always high. Very few times does it seem that those expectations remain high throughout the service process?
Thankfully, The Kolb Team exceeded our expectations at every turn. Their representation of us and our interests came first and their professionalism was of the highest standard. We would recommend them to anyone who values a no-nonsense, trustworthy and client focused resource.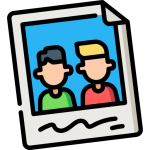 Michelle & Justin
We are grateful to The Kolb Team for making a time-critical cross-country relocation so much easier by listening carefully to our needs and wishes.
We found exactly what we were looking for thanks to your diligent homework. Your follow up has been excellent and we highly recommend your team.
Delighted in Sun Lakes, AZ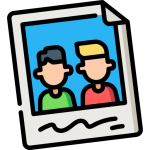 Mike and Barbara
Just wanted to tell you how much we have appreciated all you and your team have done on selling our house in Oakwood. We highly recommend you and your team as very efficient realtors to all my Canadian and Americans friends. You went beyond what is normally expected from a Realtor. Since we were in Québec Canada for some of the time, you were always a phone call away to answer all of our questions and they were many. You and your team were very responsive and helpful especially with the difficult questions regarding Canadians selling a U.S. home. You do what you say and say what you do!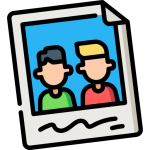 Denise & JC
I have a real concern for some of my older neighbors who are without business experience. I recently put my home up for sale and I interviewed two top REALTOR® teams. One REALTORS® team said they would list my home between $315,000 and $325,000 based on their comparable sales. After serious prodding from me, they mentioned "maybe $345,000 was attainable." My question was if $345,000 was a possibility why start me at $315,000? The second REALTORS® was The Kolb Team who estimated the listing price to be between $360,000 and $365,000. I listed with them at $366,900 and we sold it at full price in 5 days! I have a concern for those clients losing out on thousands of dollars. I urge all property sellers in Sun Lakes to interview at least two REALTORS® groups before listing their homes for sale. My recommendation would be to include The Kolb Team in the interviews.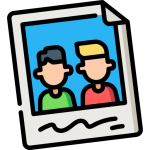 Ron Fishman
We were referred to The Kolb Team by friends who moved to Sun Lakes. They raved about the team and they were right. They absolutely exceeded our expectations. We were in the process of selling a house in Washington State and bought the Sun Lakes house sight unseen. The Kolb Team went out of their way to measure spaces, suggest inspectors, contractors, and so much more. They were very responsive to all our questions and concerns. Because of their attention to detail, we had a seamless transaction. When we arrived at our new house, they were waiting with the air conditioner running and a refrigerator full of goodies to greet us. Not only do I consider that team a REALTOR® extraordinaire but also lovely friends.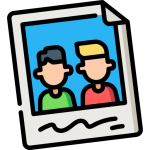 Chris and Nick
"My husband and I had been looking on line for about a year to purchase a small second home in AZ. Over the course of the year I would email The
Kolb Team with questions about different properties and the communities they were in. I exclusively used the Kolb Team website as I found it very user friendly and informative. They always emailed me back within minutes with an answer. When we finally found a home that we thought would work for us, I flew to Arizona, and they had several places lined up for me to preview. We wrote an offer that day and by the time I landed back in Seattle I had a message waiting for me that our offer had been accepted! I highly recommend the Kolb team to anyone looking to buy a home in the Sun lakes/Chandler area. They
are by far the hardest working, dedicated, best negotiators and honest Realtors I've known."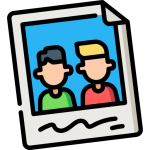 Don and Sue
"The Kolb Team were absolutely the best realtors we have ever had! From the minute we started looking to buy a home through the very last detail in closing, they were real professionals. They knew the Sun Lakes community extremely well , listened to our "wants" in a home and provided us with a perfect list of choices. They walked us effortlessly through the process of bidding and negotiated a good and fair purchase price. They even set up all the home inspections for us. They didn't miss a detail and the entire process went smoothly. The Kolb Team is outstanding at what they do! Five star!!"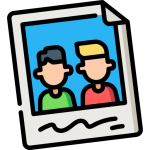 Patti and Rich
"Thank you to The Kolb Team for selling our house in Oakwood February, 2017 in just 13 days. The Kolb Team is everything you would want in a realtor. They are smart, knowledgeable, realistic, experienced, and keeps you informed at every step of the process in selling a house. The Kolb team handles everything promptly and the highest praise that I could give them is that I would choose them again if I were selling another house."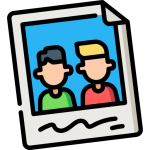 Madeline
We recently had The Kolb Team help us relocate in AZ. They listed our home in Tempe and helped us find a home in Sun Lakes. The Tempe listing had multiple offers on the first day it was listed and The Kolb Team did an outstanding job helping us navigate the offers to ensure we selected the best offer. The offer we accepted that day later fell through – and The Kolb Team had a back-up offer ready which we accepted. In Sun Lakes – they helped us find a great home which we love. The Kolb Team is very professional and experienced. Their knowledge of the Sun Lakes area is without equal and their Customer Service is first rate. I highly recommend them.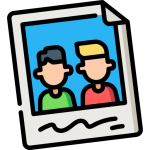 Sue
We've had many real estate transactions in our life both, personal and professional. We know that selling ones' home can be a difficult process — not so with The Kolb Team working with us, They provide a TEAM experience not just a group of connections. The Kolb Team was a stress relieving experience – anytime we had a question or something came up they responded immediately – we never had to wait, we got feedback every time our home was shown and we received good advice on how to proceed on several items we had concerns about. With them it was about understanding what would provide us with the best outcome. We were very satisfied and highly recommend them.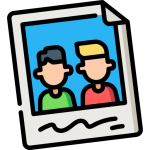 Les and Lydia Guffey
We had our home listed with another realtor and had no success in getting the home sold until we listed with The Kolb Team. When the listing expired, we interviewed The KOLB Team and were impressed with their knowledge, marketing plan and expertise and listed our home with them. WOW – It was shown 6 times the first day and sold within 24 hours. Now THAT is performance! We can't thank The KOLB Team enough for what they did for us. We would recommend them to anyone buying or selling a home. They know what to do to get it done!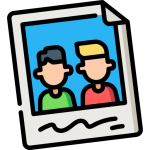 Fran and Sue
Having a husband who has been in Real Estate, we were extremely picky who we chose to sell our home in Sun Lakes. The Kolb Team was very professional in every aspect as well as being personable to us in regard to any and all of our concerns. They go above and beyond for their clients and it is for that reason that I have recommended them to several friends. As a result those friends have been more than satisfied with the work of The Kolb Team for the people they represent.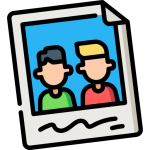 Patti & Mike
The Kolb Team is the most professional, knowledgeable, and media savvy team of real estate agents we have ever used in our many home purchases and sales. From the meticulous listing presentation through the seamless closing, The Kolb Team monitored all aspects of our house sale, always keeping us informed and as "part of her team". They not only take a highly personal interest in listing and marketing a home, They are committed to actually selling the home themselves! They personally sold our home in five days for full price! Because they have the knowledge, confidence and belief of the value of your home, they are the consummate real estate professionals for both buying and selling homes in our area! We recommend the Kolb Team to anyone buying or selling a home."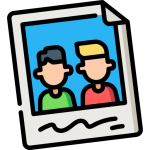 John and Kay
This is to thank The Kolb Team for the amazing job selling our home in Sun Lakes. The Kolb Team was referred by our brother and sister-in-law who know their reputation in the professional community. We hadn't met them and had already left Sun Lakes so selling was a bit stressful under such circumstances. Once they took our listing it was a seamless and quick process, with our home selling within one month of our listing date. They went above and beyond on many issues in order to get this transaction completed in our absence, truly providing extraordinary service no matter the issue, or time. Holidays were of no consequence! We are so grateful to The Kolb Team and they will definitely be our go-to realtors for our next Arizona transaction or that of our family! Thank you for your professional, fast, friendly service!"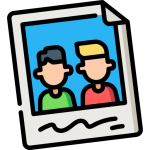 Marv and Tamara
When I decided to list my home I interviewed three Realtors and I selected The Kolb Team because of their professionalism and expertise in selling homes in Sun Lakes. I liked The Kolb Team very much from the first interview on. They were very helpful with all my preparations in getting the house ready to list. All of my questions were answered along the way. I had a contract in my hand in less than a week after my home was listed. Their professionalism throughout the experience was simply extraordinary. I would recommend The Kolb Team to anyone selling or buying a home in Sun Lakes. They know the market."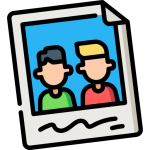 Bill
Wow Kolb Team! What did we accomplish in less than a month's time? We bought a golf course house, listed and sold our Villa within 2 weeks of listing…a quick short escrow! Being the nervous person I am, you kept me calmed down, explained everything, kept us well up to date and were ALWAYS available even when on your trip South! You guys know this market so well, and are extremely professional at all times. When we needed you, you were there! But most importantly, you were there before we knew we needed you! Thanks you, as we unpack and settle into our new home!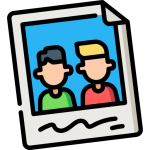 Karen and Tim
A word to those who are buying or selling a home: Moving is said to be the third most stressful event in life. Much of that stress comes from the selling of a home and the buying of a new house. I did not look forward to my recent move. As a widow I had to face all of the decisions on my own. I was so lucky to have chosen The Kolb Team as my realtors. They are enthusiastic and do not take a listing and then let it sit. They are fully involved in selling the house. Their knowledge of the market , interest in doing what is right for the seller plus a friendly, cooperative approach with the perspective buyers makes the transaction move smoothly. The Kolb Team is one of the best in Sun Lakes. THEY WORK FOR YOU.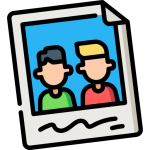 Wynne
I think the best referral I ever received was the one that put me in contact with The Kolb Team. They are the most professional realtors, people really, that I have ever had the pleasure to work with. When my wife and I were looking for our winter home in Sun Lakes, they found it for us in 3 days. We flew back home to Alaska and their team took care of everything for us right to the signing 30 days later. Quite exceptional! My wife and I highly recommend The KOLB Team. What a great team!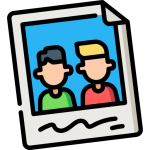 Mike and Karen
It is with great pleasure that we recommend The Kolb Team to anyone looking to buy or sell a home. We worked with them in the past to purchase a home and recently to sell our Oakwood home in Sun Lakes AZ. We found them to be honest, diligent, personable and informative. They understood what was best for our needs and didn't stop until they found the right buyer. I have never worked with anyone like The Kolb Team – Their enthusiasm and attention to detail – nothing gets past them! The Kolb Team are masters of what real estate agents should be. They are hands down the best in the business!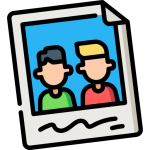 Gregg and Chris
We listed our Sun Lakes golf course villa with The Kolb Team, and were very pleased with their professional service. They were very knowledgeable about both the area and the market and kept us informed continually. They also recommended a Realtor for us in Palm Desert where we purchased our next winter home. We were also very pleased with that recommendation. We would highly recommend them to anyone wanting a personal and professional team to represent them.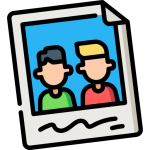 Ralph and Linda
My husband recently passed away and I had to sell my home in Oakwood in Sun Lakes, AZ. I contacted The Kolb Team with ReMax Infinity. They really helped make this experience effortless for me. My home sold in two days. They have been there for my every need in getting this sale completed — from the initial paperwork to negotiations to a successful closing. The Kolb Team is fantastic and a real pleasure to work with.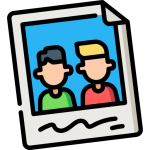 Alletta
We listed our Villa in Sun Lakes with The Kolb Team when the market was very slow and it sold so fast our heads spun. Their marketing and attention to detail kept our listing at the top with great results. When we bought another vacation home in Sun Lakes without hesitation we chose The Kolb Team with ReMax Infinity to assist us. They LISTEN. They take your ideas, dreams, wants and needs into consideration so that no one's time is wasted. We made our decision to purchase and it was seamless using recommended professionals – from Title Company to insurance broker. As Canadians, cross border real estate shopping can be an issue so make sure you use smart, connected real estate agents like the Kolb Team who will always find the right answers to any questions you may have.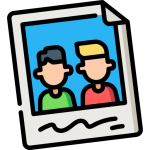 Neil and Kathy
We recently purchased a home in Sun Lakes AZ. Being on a limited timeline, not yet retired, only marginally familiar with the area – we definitely needed direction! The Kolb Team of ReMax Infinity met with us. Their knowledge and friendliness made this experience an exciting adventure. They were accommodating and answered all our questions. Their honesty and attention to detail is truly appreciated. We have already recommended The Kolb Team to one of our friends and will recommend them without hesitation to people inquiring about real estate in Sun Lakes AZ or the East Valley of the Phoenix area.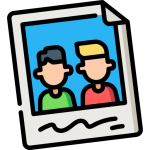 Linda and Murl
The Kolb Team are by far the best REALTORS with whom we have dealt in many parts of the country. They are committed, responsive, competent and utterly professional, yet friendly, gracious and neighborly. One could not hope for more.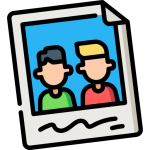 Werner and Valerie
I want to thank them for the great job your team did in the sale of our house in Sun Lakes! I was indeed fortunate to have met them as we both served on the IronOaks HOA Strategic Planning Committee. I was impressed with their knowledge and skill as an active and effective member of the committee. I greatly appreciate people like you who are givers and participate in the community in which they live. Knowing you from the committee, I knew we wanted you to sell our house as soon as we made the decision. Your work on our behalf was excellent and we are so pleased we had the opportunity to work with you and John. You not only are a great REALTOR, a great person but also serve your community well.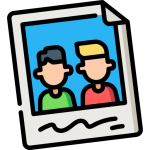 Howard and Mary Lou Shaver
They Kolb Team are wonderful REALTORs to work with in selling our home in Oakwood at Sun Lakes. They are very professional, knowledgeable and efficient and they were successful in selling our home. From their initial info, comps, beautiful brochures, marketing, etc. they made every effort to sell our home and we were thrilled with the results. We have been involved with them in two transaction as we also bought another home in Oakwood from The Kolb Team. We give them the highest recommendation. You will be delighted to work with this great team.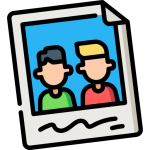 Jan and Jerry
Just a quick note to say THANKS for shepherding us into our new IronOaks villa. You were incredibly patient as we zigged and zagged our way through the homes, always with unfailing cheerfulness.You walked us stress free through negotiations and worked seamlessly with a title company to engineer an easy closing, one we concluded from three thousand miles away! We now carry your business cards with us wherever we go. When we're asked whether we can recommend a Sun Lakes are real estate agent we quickly pop them out and say "You can't do better than this."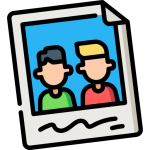 Lee and Bob
Working with The Kolb Team was great. They not only met but exceeded our expectations. Their attention to detail was great which was important to us being Canadians. We recommend them to anyone looking for great REALTORS who will get the job done right.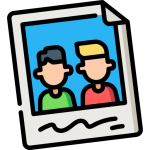 Jim and Sharon Laird
If you did not use The Kolb Team for your real estate needs then you settled for less than the best! We met the Kolb's at an open house and they were very proactive in setting us up on a search and staying in touch to help navigate us through all the decisions of where to locate. We found the perfect home in Oakwood at Sun Lakes AZ. We have referred friends to them and they have taken the same great care with them as they did with us.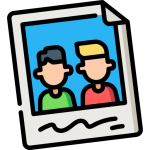 Hugh and Cheryl
The Kolb Team delivered quality service, were very well organized and took excellent care of us. Being in both commercial and residential real estate development including residential subdivisions in Missouri, we were highly impressed with The Kolb Team. We feel they worked extremely hard to get us the property at the best possible price. Even after the contract was signed, they were in constant contact keeping us informed and up to date on every single detail leading up to the closing, and in addition, helped us with other personal things in the move which was definitely above and beyond the call of duty. I would highly recommend the Kolbs to anyone looking to buy or sell property.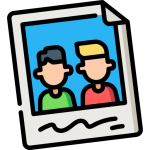 David and Betty
We could not be happier with the personal service we received from The Kolb Team. Everything "clicked"! They knew exactly what we wanted, didn't waste our time showing houses that didn't fit our style or budget. Whenever we had a question they responded immediately. It took us over a year to find the right time to make our move but The Kolb Team stayed in contact with us and kept us informed about the Sun Lakes market. The service and guidance we received from them was invaluable. We would not hesitate to list, buy, or recommend The Kolb Team to our friends. What a fabulous team!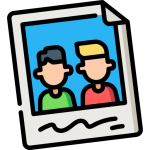 Chuck and Carol
Some people will do anything to make friends! And did we ever get lucky when The Kolb Team contacted me while we were planning our trip to Arizona in 2011. They were always there for us when we arrived and began looking for a home to purchase. They are the most professional and well informed REALTORS we have ever worked with. When I called or sent an email I received an immediate response. When we found the perfect property all we had to do is write a check and move in. Everything was done with the highest integrity. We feel The Kolb Team are our newest best friends and we have introduced them all our friends and they all love them too! We are definitely fortunate to have found The Kolb Team and we would highly recommend them.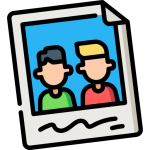 Kim and Judy
We began working with The Kolb Team in February 2012 whom we found online. We found them to be personable and we immediately "hit it off". They took us to a number of different active adult developments and were knowledgeable in each one. That process helped us focus on the area we really desired and that was Sun Lakes. The Kolb Team made the buying process seamless. After looking at many houses with them we were so comfortable that we made an offer and had a final contract before we even saw the home we purchased. They had worked so closely with us that they knew exactly what we wanted and we totally trusted that decision. We truly appreciate their patience and are honored to not only call them our expert Realtors, but our friends and neighbors. We would highly recommend The Kolb Team to anyone needing real estate services.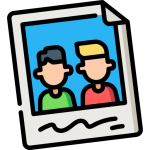 Russ and Lisa
Making a huge decision, like buying a second home by myself for the first time, was daunting! The Kolb Team had my back. They were helpful, but I never felt pressured. They answered all my questions and responded to my concerns thoroughly and expediently. Together, we found a home that I am happy to call mine, one I know I will enjoy for a long time. Even after the sale, they continues to remain in touch, providing information and assistance in helping me with all the work of "settling in.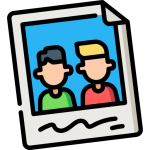 Judy
When we decided to sell our home and move to Arizona, we knew we would need to work closely with someone who could be our eyes and ears in Arizona while we were still in Utah. We contacted The Kolb Team. We told them what our interests and priorities were and asked them to keep their eyes open for a home that would fit our needs. When our home in Utah sold, The Kolb Team was immediately available with properties for us to see that fit our criteria, including one that has turned out to be just perfect! We were able to close on the sale of our Utah home, drive to Arizona, and close on our new Oakwood home all within a weeks' time. They made the move absolutely seamless. We couldn't have asked for anyone to be more "on top of things"! Our experience with The Kolb Team has been nothing but positive, and we couldn't recommend them more highly!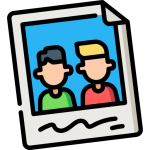 Carla and Don
What can we say about The Kolb Team? There is so much, and it is all good! We were referred to them by one of their clients and a mutual friend of ours. We ended up purchasing a house on our two month vacation from PA, even though we were "just looking." We were stressed about this but because of their assistance and attention to detail, it went as smoothly as one could only hope. Since we were then going to have a newly purchased home which would sit vacant for six months until we sold our home in PA and permanently moved to AZ, they referred us to a house sitter and yard keeper. They were (and are) available to answer our questions just about any time of day and night. It is as if they are working exclusively for us, even though we know they have many other clients. We thank you both so much for everything and look forward to living in Oakwood and being neighbors.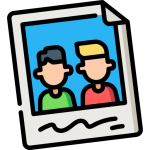 Steve and Kathy
Thank you again for all your help and patience during our long search for a Sun Lakes home. The fact that you showed us many styles of houses at the start allowed us to hone in on what we really wanted. Once that was decided you worked diligently to show us only houses that met our needs. Purchasing a house in Arizona is very different from doing so in New York, but you made it seem so easy rather than intimidating. You answered all our questions, no matter how trivial, in a prompt, professional manner. The whole process went so smoothly that we couldn't believe it was that simple. We also appreciate that you were able to provide us with the names of reliable service people who will help us update our new home and take care of it while we are not there. We look forward to many years of happy Sun Lakes living.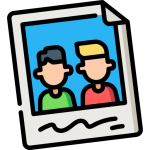 Bob and Carol
Colleen and I are most fortunate that you were recommended to us by friends, who were also extremely pleased with your help in an Arizona home purchase. We had never been to Sun Lakes, and our cold email to you requesting info re: renting was promptly addressed, with recommendations. In fact, by the time we arrived we had corresponded so frequently that we felt we were already well acquainted. You had mentioned in early fall that once we had a taste of Sun Lakes, we would most likely become homeowners. Talk about perceptive! We were concerned that viewing as many homes as we did would have you annoyed with us, but it didn't seem to faze you. Having viewings with either of you was easy. Your cautious, diligent, low keyed approach was not only helpful, but comforting. You are a great team with very compatible approaches and tremendously armed with references and suggestions. We are excited to be new homeowners in AZ, and also importantly, appreciative of our newfound friendships. We will sincerely recommend The Kolb Team to any prospective clients, and we will be pleased to respond to any inquiries of your possible clients.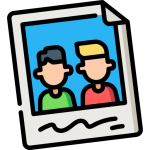 Bill and Colleen Duke
"What an incredible people The Kolb Team is to work with! From start to finish they are there assisting us. We wanted a no pressure opportunity to look at homes in the Sun Lakes area. They showed us many homes, always happy and cheerful, allowing us time to consider our options.
When we made the decision to buy a home, they were prompt and efficient. They were there to answer all questions and concerns and assuring that we were comfortable with our purchase. Team Kolb is a winner!"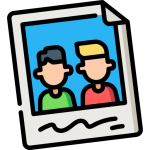 Harry and Linda
We have lived in Arizona 30 plus years and in those three decades have purchased and sold eight homes. When you buy or sell a property it can be very stressful if you do not have a professional Realtor. When we decided to buy a home in Sun Lakes several friends recommended The Kolb Team. They by far made this purchase as enjoyable as any home purchase we had experienced. The communication and follow thru was exceptional as they were always one step ahead of everyone involved in this transaction. They were professional, timely, and took the time to answer all our concerns. The Kolb Team made what could have been a difficult process very easy due to their communication skills and accessibility. We believe they could sell a home on Mars because of their extraordinary skills in how they conduct business.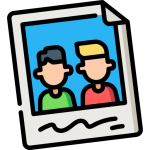 Gary and Leann Knox