Some people prefer to rent a house in an Active Adult Community as a way to experience the lifestyle, before committing to a purchase of a home there.
Although seasonal rentals are hard to come by, The Kolb Team has forged relationships with many Sun Lakes clients and homeowners and will make every effort to assist in finding a seasonal rental.
Click on the link below for readily available rentals. If you do not see what you are looking for contact us – We will get back in touch.
Colleen and I are most fortunate that you were recommended to us by friends, who were also extremely pleased with your help in an Arizona home purchase. We had never been to Sun Lakes, and our cold email to you requesting info re: renting was promptly addressed, with recommendations. In fact, by the time we arrived we had corresponded so frequently that we felt we were already well acquainted. You had mentioned in early fall that once we had a taste of Sun Lakes, we would most likely become homeowners. Talk about perceptive! We were concerned that viewing as many homes as we did would have you annoyed with us, but it didn't seem to faze you. Having viewings with either of you was easy. Your cautious, diligent, low keyed approach was not only helpful, but comforting. You are a great team with very compatible approaches and tremendously armed with references and suggestions. We are excited to be new homeowners in AZ, and also importantly, appreciative of our newfound friendships. We will sincerely recommend The Kolb Team to any prospective clients, and we will be pleased to respond to any inquiries of your possible clients.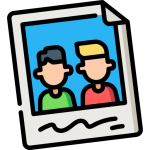 Bill and Colleen