Some people prefer to rent a house in an Active Adult Community as a way to experience the lifestyle, before committing to a purchase of a home there.
Although seasonal rentals are hard to come by, The Kolb Team has forged relationships with many Sun Lakes clients and homeowners and will make every effort to assist in finding a seasonal rental.
Click on the link below for readily available rentals. If you do not see what you are looking for contact us – We will get back in touch.
If you are a Sun Lakes homeowner and would like to rent your home seasonally or year-round, complete the form below and we will be in touch.
We have lived in Arizona 30 plus years and in those three decades have purchased and sold eight homes. When you buy or sell a property it can be very stressful if you do not have a professional Realtor. When we decided to buy a home in Sun Lakes several friends recommended The Kolb Team. They by far made this purchase as enjoyable as any home purchase we had experienced. The communication and follow thru was exceptional as they were always one step ahead of everyone involved in this transaction. They were professional, timely, and took the time to answer all our concerns. The Kolb Team made what could have been a difficult process very easy due to their communication skills and accessibility. We believe they could sell a home on Mars because of their extraordinary skills in how they conduct business.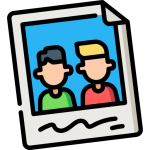 Gary and Leann Knox