Serving the Community
The Kolb Team gives back to the community by hosting events that are useful to Sun Lakes residents and beneficial to those in need. We regularly collect donations for local organizations and hold educational seminars.

We were referred to The Kolb Team by friends who moved to Sun Lakes. They raved about the team and they were right. They absolutely exceeded our expectations. We were in the process of selling a house in Washington State and bought the Sun Lakes house sight unseen.
The Kolb Team went out of their way to measure spaces, suggest inspectors, contractors, and so much more. They were very responsive to all our questions and concerns. Because of their attention to detail, we had a seamless transaction. When we arrived at our new house, they were waiting with the air conditioner running and a refrigerator full of goodies to greet us. Not only do I consider that team a REALTOR® extraordinaire but also lovely friends.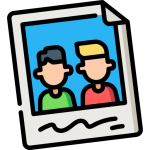 Chris and Nick