Serving the Community
We love to give back to the community by hosting events that are useful to Sun Lakes residents and beneficial to those in need. We regularly collect donations for local organizations and hold educational seminars.

"When we decided to sell our home and move to Arizona, we knew we would need to work closely with someone who could be our eyes and ears in Arizona while we were still in Utah. We contacted The Kolb Team. We told them what our interests and priorities were and asked them to keep their eyes open for a home that would fit our needs. When our home in Utah sold, The Kolb Team was immediately available with properties for us to see that fit our criteria, including one that has turned out to be just perfect! We were able to close on the sale of our Utah home, drive to Arizona, and close on our new Oakwood home all within a weeks' time. They made the move absolutely seamless. We couldn't have asked for anyone to be more "on top of things"! Our experience with The Kolb Team has been nothing but positive, and we couldn't recommend them more highly!"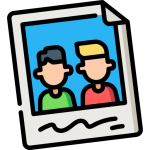 Carla and Don