About The Kolb Team
The Kolb Team is Arizona's premier real estate group specializing in Active Adult Communities. We provide information about the best options in Arizona and help sellers and buyers with their real estate transactions.
At The Kolb Team we pride ourselves in building relationships with our clients, and therefore we focus on understanding your needs and educating you about:
The best options when moving into an Active Adult Community
The distinct home-buying process in Arizona
Moving from one community to another to better suit your lifestyle
Selling your property when needed
The Kolb Team has decades of experience serving individuals ages 50 and over, and their families. We understand the unique set of needs you have, and we know the particular amenities each Active Adult Community in Arizona has to offer. Furthermore, our agents live in the communities and know, first- hand, what they have to offer.
As you will see, working with The Kolb Group is a fun and pleasant experience. We believe that choosing your new home, at this age, should be done carefully, but should also be a pleasant journey. We provide our clients with information, hold seminars, and conduct other activities to make your experience of buying or selling a home in an Active Adult Community enjoyable.
"It is with the greatest pleasure that we recommend The Kolb Team to anyone looking to buy or sell a home. We used the Kolb team in the past to purchase a home and recently to sell another property. We found them to be honest, diligent, personable and informative – so much so that we trusted them to act as both seller and buyer agents. They understood what was best for our needs and didn't stop until they found the right buyer. I have never worked with anyone that had the enthusiasm and attention to detail, as they do - nothing gets past them! The Kolb Team are the masters of what real estate agents should be! They are hands down the best in the business!"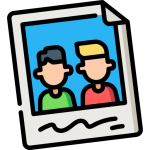 Greg and Chris